---
---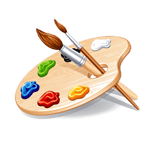 We offer exclusive author's design projects.
You can be confident in the uniqueness of your future design project. We do not apply any template solutions.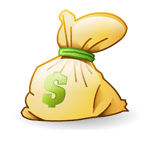 No additional fees after approval of the estimate.
All additional details and costs are discussed at the stage of full project agreement.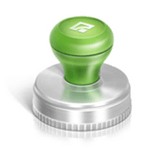 The final payment is taken only after the completion of the whole object.
We are confident in the quality of our services, so you will make all the extra payments when you are fully satisfied with our work.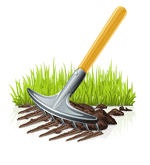 We will ensure the care and maintenance of your garden in the future.
We provide a long-term guarantee for the plants planted and implement follow-up care of the garden.
---
Landscape design and site improvement
The main mission of landscape design is to create harmony between man and nature, which can be achieved by landscaping. gardening of the territory, installation of decorative and practical constructions are the most important stages of this creative process
The landscape design that is being created has special requirements that can only be met by a top-ranked specialist. The design should delight the owners of the site and create a feeling of coziness and comfort, be pleasant to the eye and functional in use.
Landscape Studio A2 - a full range of landscape services related to landscaping, including planting and care of large size, creating and maintaining the lawn and other activities. You can also order from our catalogue and buy garden sculptures of the famous masters from all over the world.
But this is only a visible part of the landscaping of the garden area. Professionals of our company will solve purely technical problems: level the terrain or vice versa create artificial irregularities, develop and implement a drainage system, install a set of equipment for optimal lighting.
Availability of our own nurseries and operational delivery channels allows us to carry out wholesale of large trees from Germany, Poland and Russia, garden and ornamental plants and shrubs, as well as work on the removal and replacement of old trees.
We are trusted not only by private landowners, but also by administrations of various complexes and city parks. This is evidenced by the excellent feedback and thanks from our clients.
Based on well-established reliable methods, as well as the most advanced world trends in landscape design.
Our team consists of the best certified professionals in the fields of biology, soil science, ecology, construction, design and architecture, with excellent knowledge and many years of experience, and with modern equipment and materials, allowing us to carry out any landscape work on a "turnkey" basis.
For our potential customers we offer a new service: personal landscape designer, thanks to which you can not only save money, but also get the aesthetic pleasure of joint creative design and creation.
The design department of studio A2 is ready to develop a landscape design project of any complexity. In any work we are guided first of all on an individual approach and designing in co-authorship with the customer, various forms of visualization of an end result and a high-quality embodiment of the project.
A small part of such jointly implemented projects in the field of landscape design can be found in the catalogue our works.
Among our customers, ordering gardeners services is particularly popular. Professional gardeners will take care of your garden at any time of year and give you helpful advice. You can do without paying for the services of not always qualified personal gardener and save a lot.
For the convenience of visitors, we have tried to gather enough background information about popular garden plants, features of planting and garden care during the season, diseases and pests that threaten plants, as well as barbecue ovens, types of stones for paving paths and equipment for watering.
The pages of the articles will surely be useful for enthusiasts starting their exciting journey into the vibrant world of landscape design.
And in the photogallery section you can find examples of our works with planting of trees and plants from our nurseries.
If you still have doubts about the choice of the company to which you can entrust the improvement of your dacha area, we invite you to get acquainted with our prices for services to create landscaping, plants from Russian, Polish and German nurseries, as well as garden barbecue ovens.
In addition, you can always come to visit us, inspect our exhibition site and get competent advice, or invite our specialists to visit you.
---